MoMu has welcomed a new digital baby in the family: An interactive multi-touch wall!
One of the biggest challenges for museums is developing exciting and inspiring ways to share their archives, collections, exhibitions and projects with the public.
With the support of 
Tourism Flanders
 and the help of 
Studio David Dos Santos
 and 
Lab101
, MoMu is the first museum in Flanders with an interactive multi-touch wall where visitors can obtain images, video material and information in five different languages! Not only information of MoMu can be retrieved but also information of Antwerp Fashion Academy, the Flanders Fashion Institute and AT&C! Visitors and tourists will be able to enjoy the collection of our museum at its own pace.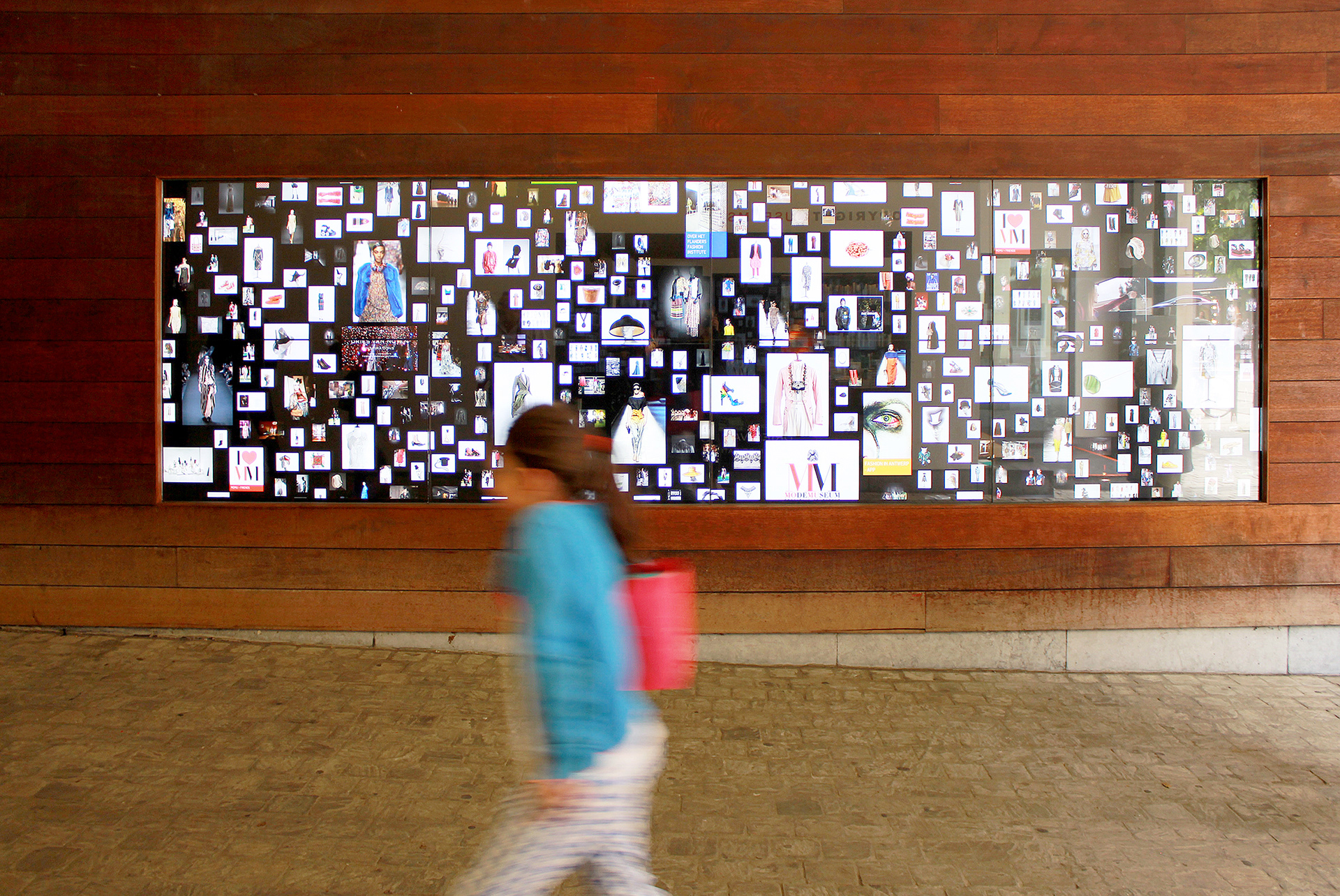 These days museums have large parts of their collection locked away in huge archives.
The Fashion Museum of Antwerp (MoMu) tranforms this problem in one of their strengths by digitally unlocking their hidden treasures to the public.
The setup runs from a single computer rendering 8xHD at a resolution of 7680x2160 at 60fps spanning an area of 10m2. The whole setup supports 80 simultaneous touches.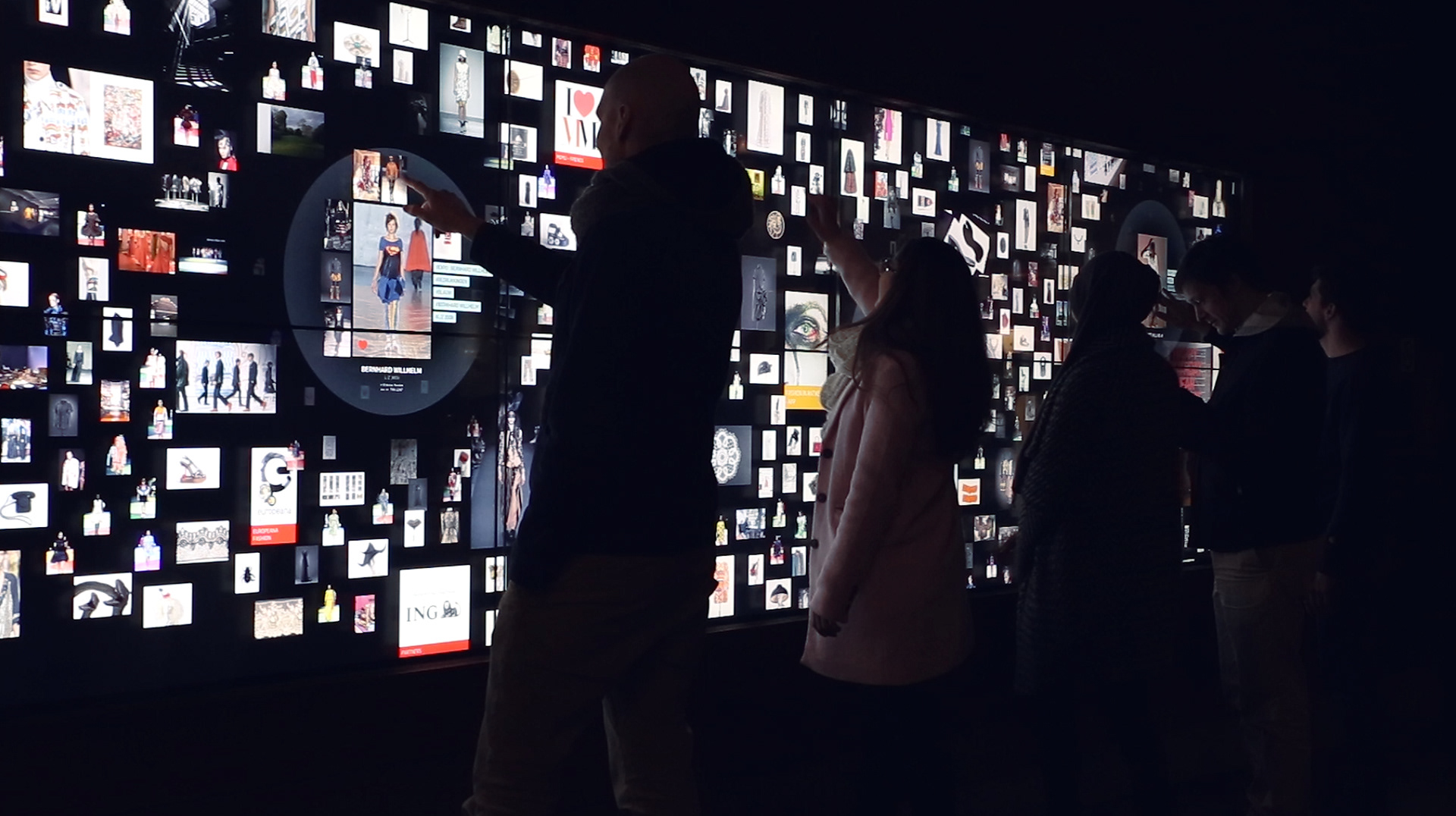 Kaat Debo, director of MoMu: "MoMu launches an unique digital project with this wall where it confirms its leading role in Flanders in the field of digitization. This project allows visitors and tourists to explore MoMu and its information in a whole new digital way!"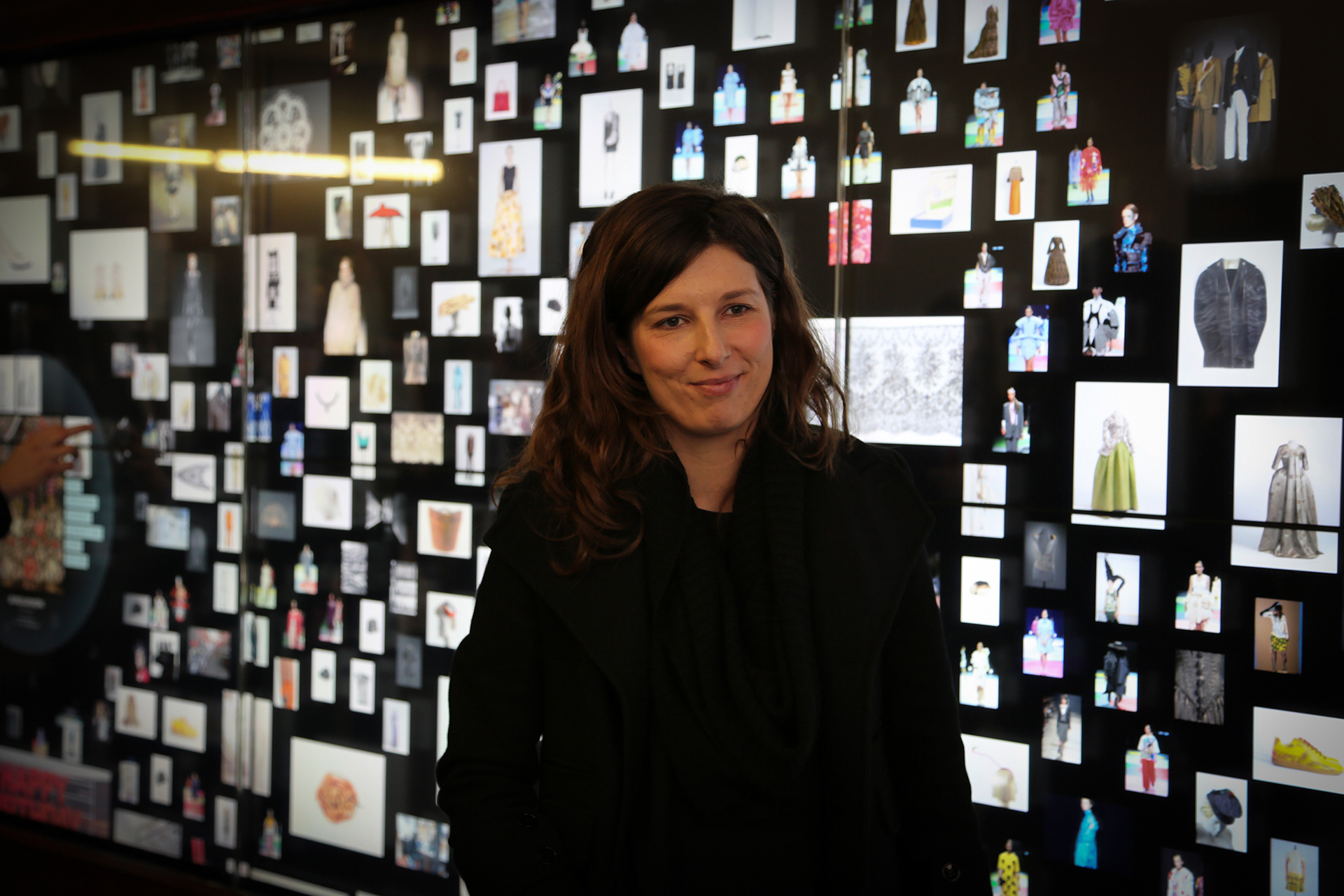 Details of the MOMU wall & interface